It's time to create, discover and share your story of faith within the great story of Jesus.
With time and place to:
Breathe | Heal | Worship Uninhibited | Laugh Deeply | Commune Intimately | Create | Rejuvenate
It is our heart to make such a place… together… in the Presence of Our Healer, Redeemer, Creator, and King. We invite you to join us on A Weekend With Jesus. Come as you are. And bring a friend!
Registration & Sign-in Opens at 6:00 pm Friday, May 10th
at courts of praise
MAIN SESSIONS:
Friday May 10th @ 7 PM
Saturday May 11 @ 9:30 AM - 12 PM, 1:30 PM Saturday May 11 @ 7:00 PM (Worship Concert)
Hosted at Courts of Praise | 2333 Herman Ave Saskatoon
Early Bird
Regular Price
$85 after April 16
Includes 4 sessions, snacks, journal and workshop supplies for your weekend with Jesus.
Bring extra spending money and enjoy some original art, music and literature from local artisans!
ADD LUNCH for $10 (gluten free options)
Please let us know of any allergies when you register.
PLEASE FILL OUT Registration Form AT BOTTOM OF PAGE!
Some women may need financial assistance to cover their costs of travel, hotel or registration. Please let us know if you can sponsor another woman for $75, $100 (1 night hotel included) or $125 (2 nights hotel included).
Schedule
Friday
Session 1
7:00 pm (Doors Open 6:00 pm)
FINDING THE "HE"
with Storytellers Jean Dunbar and Kerry Cook.
Saturday
Session 2
9:30 am - 12:00 pm
FINDING THE ME WITHIN THE HE
with Storytellers Jean Dunbar and Kerry Cook.

CATERED LUNCH
12:00 pm
Gluten free options available (COST - $10)

Session 3
1:30 pm
THE "US" WITHIN THE "WE"
Building Our Faith Story for a Future Generation
with storytellers Bette Bechel, Becky Thomas and The 12:11 Story Guild
BONUS DANCE SESSION
3:00 PM
Belma Vardy will be leading participants in a very simple choreographed dance to the song, "Beyond The Veil". For all ages and fitness levels. Those who would like will be invited to participate in presenting this dance on Saturday night. Because the evening session will be videotaped, the Saturday evening dancers will need to wear a white flowy blouse or shirt and dark pants. Please no leggings.
Session 4
7:00 PM
OPEN WORSHIP AND ART NIGHT FOR EVERYONE
(you can relax, soak, and move prophetically if you'd like)
Having fun with a mixture of creativity and dance. Experience the unity in praising God together.
Additional Events Happening
ALL are welcome to attend—No COST
Sunday Morning May 12—10:00 am | A FAITH THAT MOVES MOUNTAINS
Courts of Praise Foursquare 2333 Herman Ave Saskatoon
Becky Thomas
Becky loves to waltz in the prairie grasses with her long and tall husband Larry. Together they pastor Courts of Praise Church in Saskatoon, they are parents of two beautiful daughters and proud grandparents of baby Row. Becky is a music coach, recording artist and storyteller. She also contributed to Belma's recent book. Her mission statement is to "create sacred space where people can experience the God of love".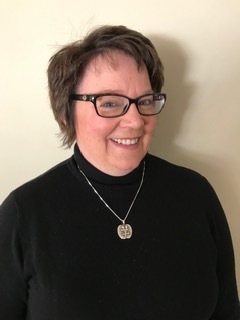 Kerry carries many titles including: Wife, Mother, Grandmother, 35-year Faculty member, Two-time Mayor, and Former Governor of the Law Foundation of BC (4 years) advocating for social justice.
Kerry Cook is a leader who leaves transformative effects on her students, city and nation. During her terms as mayor, the city of Williams Lake saw a dramatic decrease in crime as Kerry championed and promoted the reconciliation and well-being of people from all walks of life. Cook was also involved at the very beginning of the popular Orange Shirt Day event and walked with Phyllis Webstad, who shared her powerful story, which commemorates the First Nations Survivors of Residential School and their families. With a passionately, joyful love for God and people, Kerry is now exploring stories and books as a means to build up her grandchildren in their identities and faith.
For more info on how to bring Orange Shirt Day to your city, visit orangeshirtday.org
Jeanie is a registered nurse graduating from St. Paul's Hospital Vancouver 48 years ago. She has been married to the love of her life, Henry, for 49 years. Together they have four married children and seven grandchildren.
Jean lived in northern BC with her family for more than 28 years. She served as a nurse in the community of Mackenzie, First nation villages of Kwadacha, Tsay Keh Dene and has worked in many countries overseas as a volunteer missionary nurse.
Together with her husband Henry, an Anglican minister and high school teacher, she has opened her home to others, providing individual and marriage counselling, leading youth groups and teaching Sunday School for many years. One of Jean 's major accomplishments was organizing an annual women's interdenominational conference for 14 years, which drew upwards of 300 women.
Jean committed her life to Jesus Christ in 1976 with a deep hunger to know the Lord and his word. She got the revelation that God 's word is true for today and as Hebrews chapter 13:8 says, "Jesus Christ is the same yesterday today and forever". She has a desire for others to be set free, healed and experience the love of Christ. She shares her stories of God's miracle working power from back in 1977 until today. Life is certainly an adventure and Jean is honoured to be used of God to encourage many hearts. Her daughter in law Andrea has encouraged her to write a book to pass down to her grandchildren. According to Andrea, "Your stories will build faith and our grandchildren will need to know their great grandparents."
Child of God, Mother, Grandmother, Artist
I love to create and be resourceful. I am self-taught; however I use the word "self-taught" loosely because it is the Lord who shows me how to put things together. I love the challenge of finding new uses for old items. I have done a lot of different crafts, painting, mixed media, card making and currently I am working on creating Junk Journals and books from scratch. Journal making has become my go-to craft. For me it covers every creative avenue. Lately I have been reminded of Exodus 35:32 where the Bible speaks of the Spirit of God giving Bezalel great wisdom, ability and expertise in all kinds of crafts, and I trust that whatever I put my hands to will bring Glory and honour to God.
For 31 years, Belma has ministered to people through dance and therapeutic movement with gentleness and dedication, bringing them into deeper intimacy with God and freedom in worship through movement. A seasoned public speaker, she has taught and presented throughout Canada, the United States, Europe, South Africa, Asia, United Kingdom, South America, the Islands and the Arctic. Due to her special love of children she was appointed the joint international coordinator for Focus Network Children's Dance Ministries. Belma also served as the national coordinator representing Canada for adult worship dance with the Christian Dance Fellowship of Canada, a branch of the International Christian Dance Fellowship.
Belma Vardy
Belma Vardy, author of "Because God Was There", Bible college graduate and former actress/model, was born in Toronto, Canada, but raised by her grandparents in Berlin, Germany. She is an ordained minister with Global Christian MinistryForum and serves her church community at the Christian Reformed Church of Meadowvale. Since 1994, Belma has served on the Catch the Fire Toronto (TACF) ministry team, and since 1995, she has worked with leaders and elders in the Inuit and First Nations communities to bring a ministry of freedom through artistic expression of their culture.
Belma has been made appearances on 100 Huntley Street, Circle Square Discovery, Catch the Fire (television and radio programs), and the Miracle Channel. Parts of her testimony are published in Dr. Guy Chevreau's Catch the Fire and Pray with Fire.
The 12:11 Story Guild
We are a group of women who have been meeting monthly for the purpose of developing stories to be shared, passed down and enjoyed by many generations. Our current members range in age from 16 to 66, and come from many diverse backgrounds including Nigerian, First Nations/Metis, German Mennonite, Southern USA and Canada. The 12:11 name comes from an ancient say-ing found in the biblical book of Revelation that says, "They overcame him by the blood of the Lamb and the word of their testimony". The 12:11 Club will be making their new eBook available at www.storysongproductions.com in May of 2019. Present day members include: Charity Allen, Lynn Appelt, Bette Bechal, Marian Been, Gbemi Bolarinwa, Kerry Cook, Krista Kruse Pederson and Miah Pederson, and Metis elder, Luise Dufour.
Nonetheless Artists
"Nonetheless" is a group of female musicians who have come together believing that there is power, and beauty released when we share our stories and songs in the bond of love and unity. With the understanding that each voice—whether strong and powerful or soft and lyrical—was made for God's pleasure and purpose. Although each voice occupies a different place in this world—we each are "non the less", and we recognize that we can affect the lives of those around us for good or evil. We choose good! The first "Nonetheless" CD is due to be released in May 2019 and will feature the voices of Becky Thomas (Cherokee), Krista Kruse, Kelly Montijo Fink (Apache) and Lecia Goerke.
Lecia Goerke pitch perfect and expressive vocals captivate the ear and melt the heart. A gifted songwriter and worship leader, her inspirational lyrics invite the soul to look up and experience the freedom of a spirit lifted by love and carried by grace. Although this is her first recording, Lecia is a recognized and much-loved artist in the northern communities of BC, where she is often invited to sing and lead worship at various churches and public events. Lecia and her husband Taylor are busy loving life and raising nine children on the family homestead amongst the majestic mountains and glaciers.
Krista Kruse Pederson is a wife, mother, sister, and friend of many. Raised in Manitoba, this gentle voice with helping hands has graced the city of Saskatoon for two decades. Known for her rich vocal harmonies, her delightful stories, a listening ear and scents of freshly baked bread, Krista is branching out this year, joining the Nonetheless team as a solo artist with the upcoming release of her original song, "The Prayer of St. Patrick".
EVERYONE, PLEASE FILL IN the Registration Form & if paying using PayPal online, please make the payment below the registration form. Thanks!
For issues, please e-mail us by hitting the MAIL icon in the footer of this page.
Registration
Please fill out this form in full especially fields with a star *.
Registration fee for "A Weekend with Jesus", May 10-11 in Saskatoon.
Regular Price $85 Super Early Bird $65
(Friday Only $15, Saturday Only $40 - does not include extras)
PLEASE REMEMBER TO FILL IN REGISTRATION FORM ABOVE